On Saturday Martin and I left the house at about 6:00.  Traffic was amazing for that time of day!  The drive that should have taken about 2 hours took us over 3.  I don't think that we went though a town where they were not having a funeral, wedding, and a school reunion.  It was defiantly a festive day.  The police must have all been at a party somewhere too because we did not get stopped at all.
We got to Mumford in the middle of the funeral.  Teacher Adoko called me up and we had a conversation in Fante in front of the whole crowd.  Everyone at the funeral got a kick out of hearing Fante in a Texas accent.
I took the widow to her house and then we went to the graveside service.
After the grave side service, we took a tour of Mumford.  Mumford has been voted the top fishing village in Ghana for the last four years.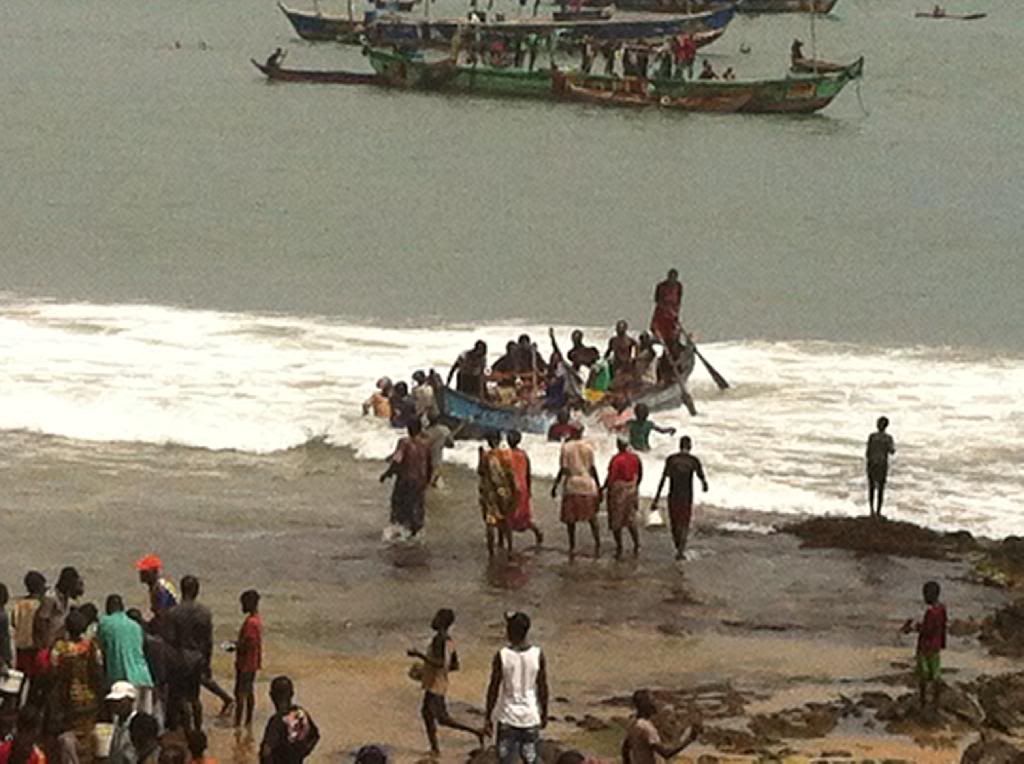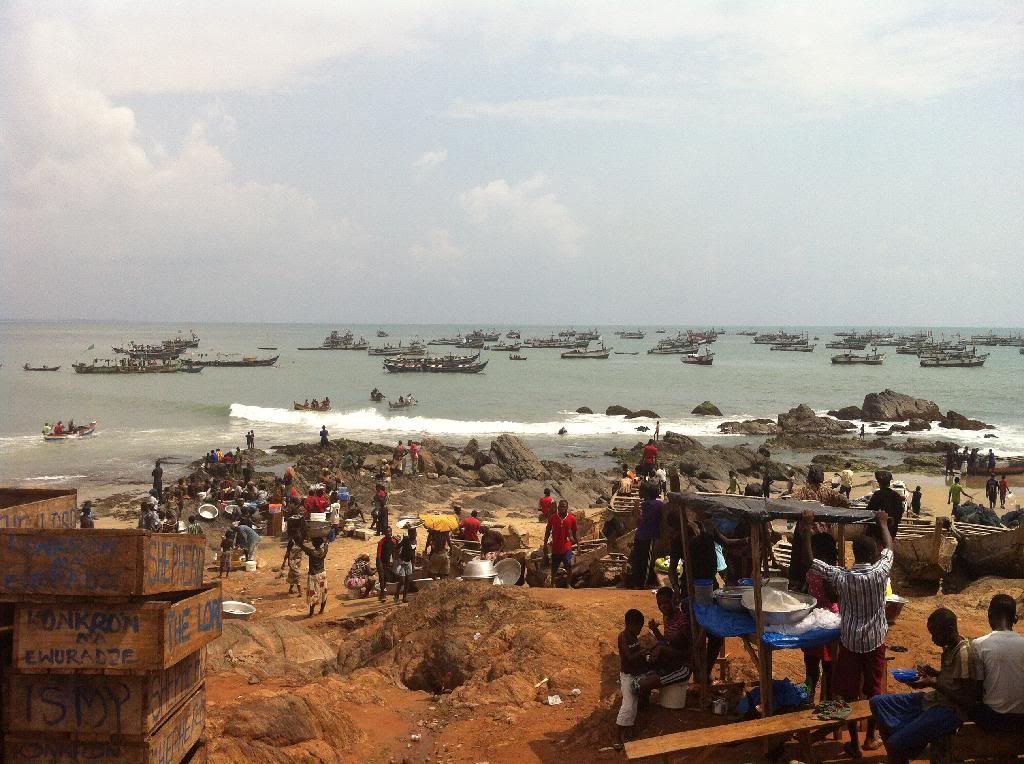 We ate lunch at the house where Mrs. Adoko grew up.  After lunch we started the trek home.  We had a good trip home too.  It did take even longer to get home than it did to get there.  We did have an interesting thing happen on the way home.  There was a guy dragging something beside the road.  I stopped to see what it was and it was a cobra that he had caught in a snare.  It was over 10 feet long and as big around as my arm.  It was fun hearing the story from those two boys.  It was all in Fante, but I caught most of it and Martin filled in the blanks.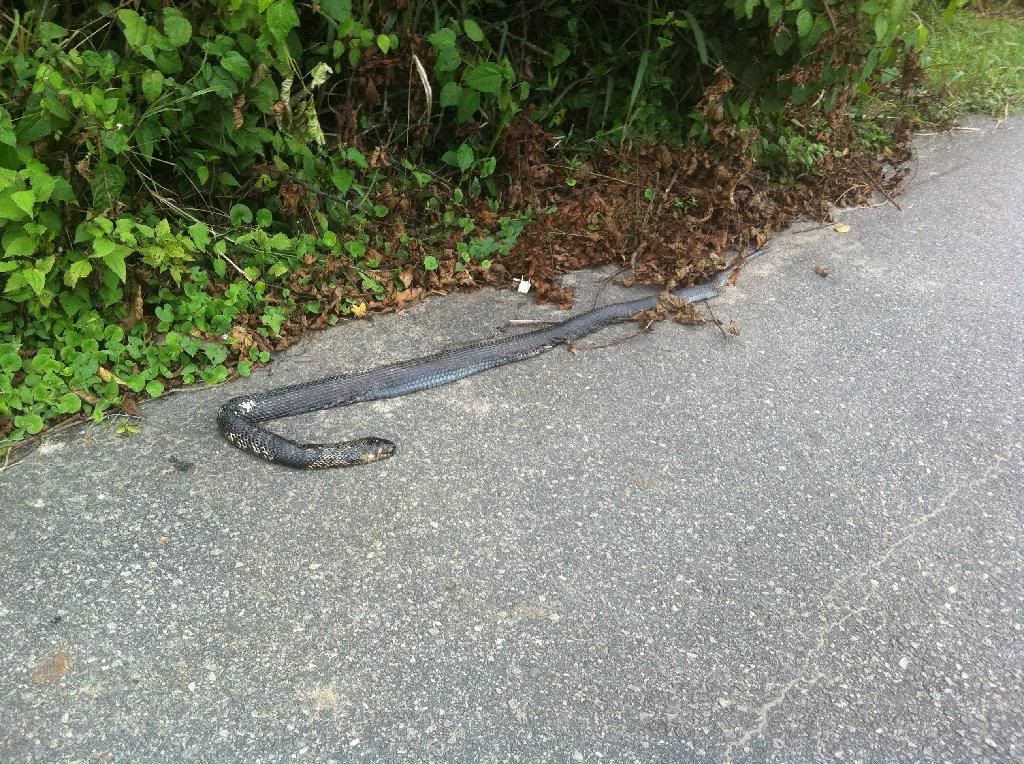 We went straight to the Siekberts to get the kids.  They had a good day.  They played so hard.  Danny was not feeling well when we got home.  I fixed supper and we all went to bed before 8:00.
We all got up this morning sick.  It is some kind of virus like plurasy.  Our lungs all hurt and we are sick to our stomachs.  The kids were all asking if it was bedtime yet at 6:30 this evening.  I knew they must be bad off.
We had a good day even though we were all sick.  We listend to some Bible stories on CD, we took naps and drank lots of water.  I think we are all feeling better this evening though.
Laura has had a good couple of days as well.  She is enjoying her time in Accra.  I am sure she has some great stories to tell too.  Maybe she will be able to get onto a computer and give us an update this week.