Podcast: Play in new window | Download
This week, we talk about Easter Sunday in Ghana!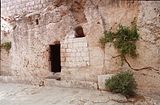 We had a great Easter Sunday service with several visitors and a great time of preaching and singing! I am so glad we can point to an empty tomb!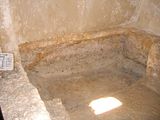 We had a meal at the church, and we had many visitors come for the meal. Most of them even stayed for the preaching that afternoon. We did have some that "ate and ran!"
Our question this week is from my brother-in-law, Eli Burkholder. Eli asks about our lawn mower, how to get replacement parts, and questions concerning that. He is a great lawn mower repairman in Colombia, MO!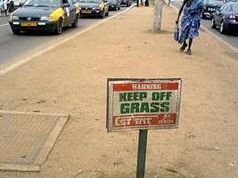 If you have questions, please fell free to call us at (936) 553-5234 and leave your message as a voice mail. If you have access to a computer with a microphone, you can click on the button on the right side of the screen that says "Send Voicemail" to ask a question. Once you click on that button, just follow the instructions, and the voice mail will be sent to my e-mail. There is also a new option.  If you have an iPhone or an iPad, you can also click on the "Send Voicemail" tab, and you will be asked to download the "Speak Pipe" app.  Once again, just follow the directions on your device, and you will be able to record a voice mail and send it to me via your iPhone or iPad.  Or you can e-mail your question to us at consford@gmail.com, and I will read it as part of the show. We will do our best to answer all of the questions as part of future shows.
Thanks for listening every week!  Have a great week, and God bless!