Podcast: Play in new window | Download
Welcome back to Joe's Podcast.  I am your host, Missionary Joe Consford; and it is my privilege to get to spend this time with you each week.  If you would like to be a blessing to me, this is how you could help Joe's Podcast.  Go to Consfords.com/itunes and subscribe to the show and leave a good rating and a review.  This will help Joe's Podcast be more visible in iTunes and help people be able to find this show quickly.
Every month that has a fifth Sunday, there is a Song and Testimony service in the Evening service at Independent Bible Baptist Church here in Takoradi.  This past Sunday was the first time we had attended one of these services here.  Laura sang a special and the kids sang Jesus Loves Me in Engish and then in Fante.  Everyone really enjoyed the kids' singing.  So, I thought I would let you listen in!
The Independent Bible Baptist Church has a singing group consisting of three young ladies and Brother Williams, the principal of Freedom Baptist Academy.  They sing really well!  I enjoy hearing Africans sing from their heart.  I wish you could hear them in person.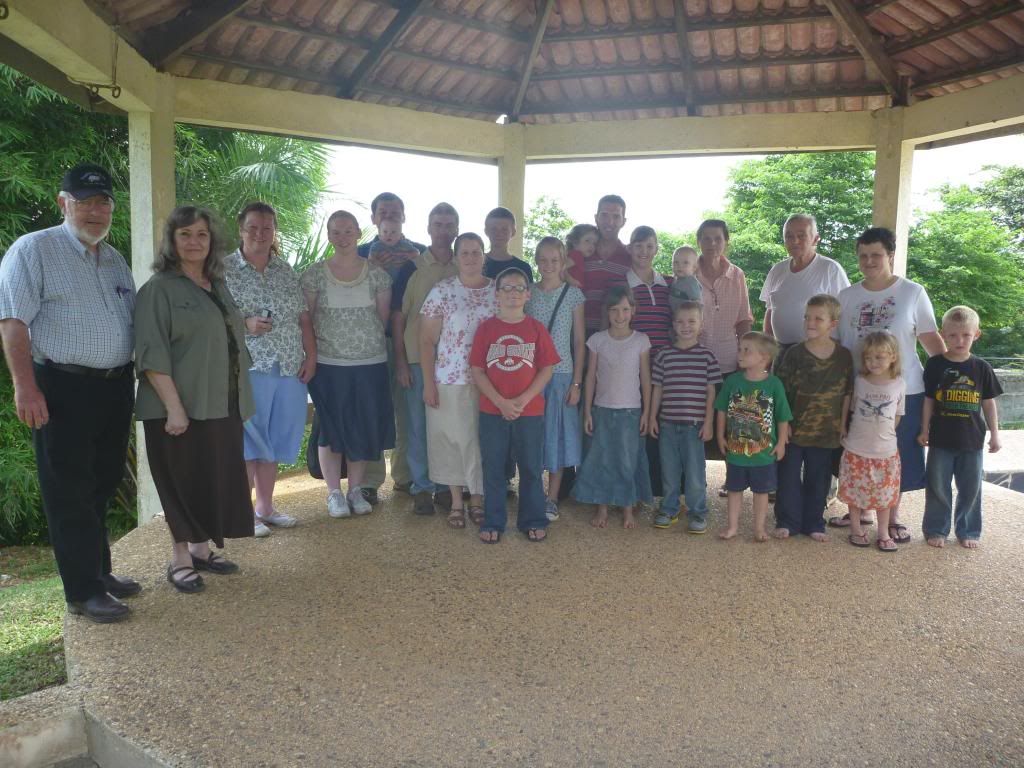 We had a missionary get together for the fourth of July.  Everyone was busy on the fourth; so we had the get together on the second.  We had a lot of fun.  I delayed the podcast for a day so I could record this interview with some of the missionary kids.  This is my conversation with Adam (6) and Amelia (7) Aaron.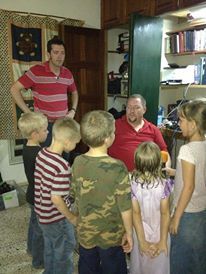 Our kids sang Amazing Grace with the Aarons' kids.  It was great!
If you have questions for Joe's Podcast, please feel free to call us at (936) 553-5234 and leave your message as a voice mail. If you have access to a computer with a microphone, you can visit our website Consfords.com and just click on the button on the right side of the screen that says "Voicemail". Once you click on that button, just follow the instructions, and the voice mail will be sent to my e-mail. If you have an iPhone or an iPad, you can also click on the "Voicemail" button, and you will be asked to download the "Speak Pipe" app.  Once again, just follow the directions on your device, and you will be able to record a voice mail and send it to me via your iPhone or iPad.  Or you can e-mail your question to us at feedback@consfords.com, and I will read it as part of the show. We will do our best to answer all of the questions as part of future shows.
Thank you for taking the time to listen to Joe's Podcast this week.  If you could take a moment to leave a comment about how this week's podcast has blessed you, I would greatly appreciate it.  To leave a comment on this week's episode, go to Consfords.com/030, scroll down to the bottom, and leave your comment there.  If you would rather leave the comment on Facebook, you can visit Consfords.com/facebook.  If you use Twitter, I have already set up a great tweet for you; all you have to do is go to Consfords.com/tweet, and there is a tweet ready for you to send.  If you prefer to send a good old e-mail, the address is feedback@consfords.com.  I cannot wait to hear from you!
My wife and I send out a daily e-mail and post it to our blog.  If you would like to subscribe to keep up with the day to day life of a missionary family in West Africa, you may do so by going to Consfords.com/subscribe.  We also send out a monthly newsletter if you would rather just get the condensed version.  You can subscribe to the monthly prayer letter at Consfords.com/prayerletter.
Don't forget about Missionary on Fire; go to MissionaryOnFire.com.  In Missionary on Fire, we interview a different person each week.  This show is dedicated to veteran missionaries and those who support them.   It is our prayer that the Lord would use the stories of these faithful people to exhort you to do more for the Lord in these end times.
That brings us to the end of this week's episode of Joe's Podcast.
Have a great week and God bless!