While I was waiting to leave this morning, I thought I would post photos of all that I had uploaded from the camera.
I hope you enjoy these photos as much as we have!
This is a view of the Megiddo Valley from the top of the Mount of Transfiguration!
This is a view of the road that leads to the top of the Mount of Transfiguration.
Another View of the Megiddo Vally where the battle of Armageddon will take place!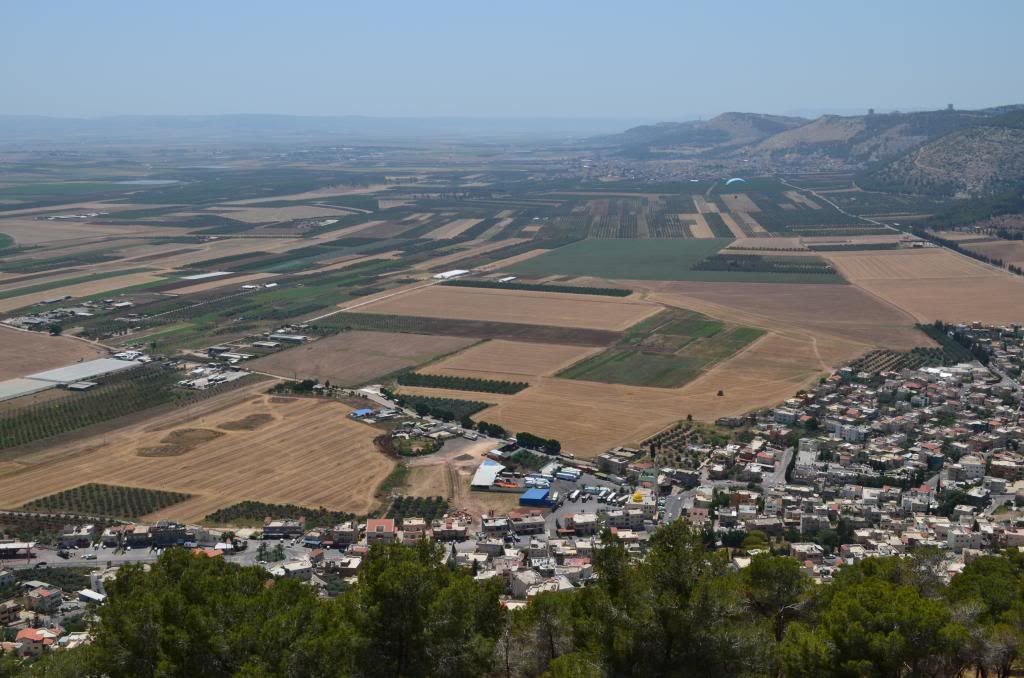 At the time Jesus was ascending to Heaven, he told Peter not to build a tabernacle to Jesus, Elijah, and Moses.  Peter did not, but the Greek Catholics disobeyed the Word of the Lord and did what they wanted.  Oh well, it is not the only instance of their disregard for the Word of God!
The entrance to the park on the top of the Mount of Transfiguration.
The word "Tel" means hill in Hebrew.
Some para-gliders over the valley of Megiddo.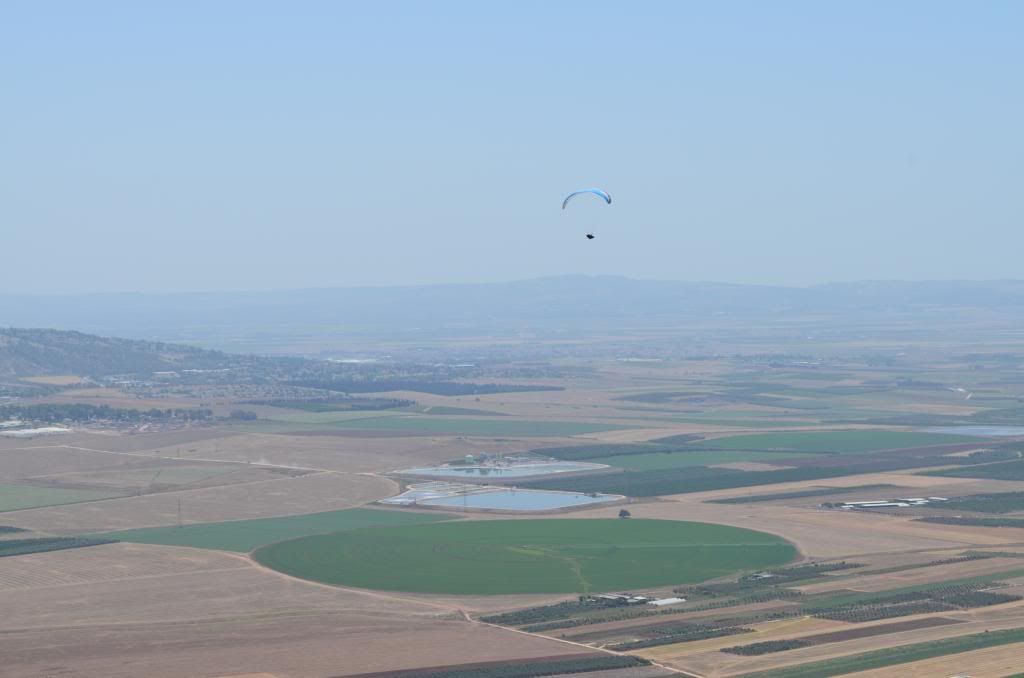 The Spring where Gideon was told to prove the remaining 10,000 and only 300 were left.
Nazareth at night!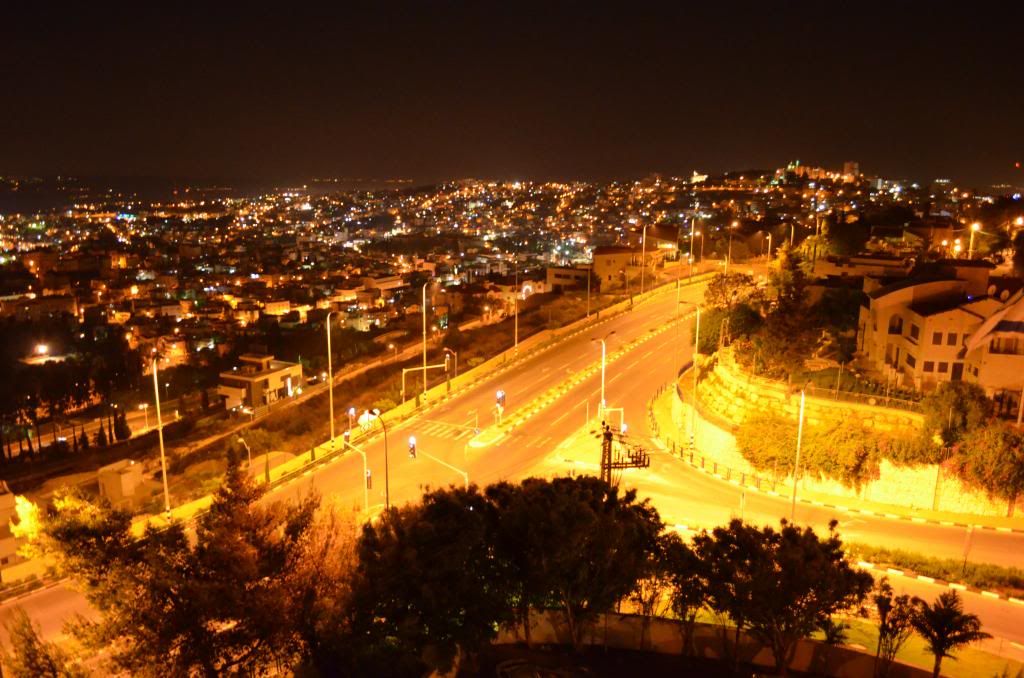 Givati is Hebrew for "Fox" and they take their name from the foxes that Samson used to burn up the crops of the Philistines!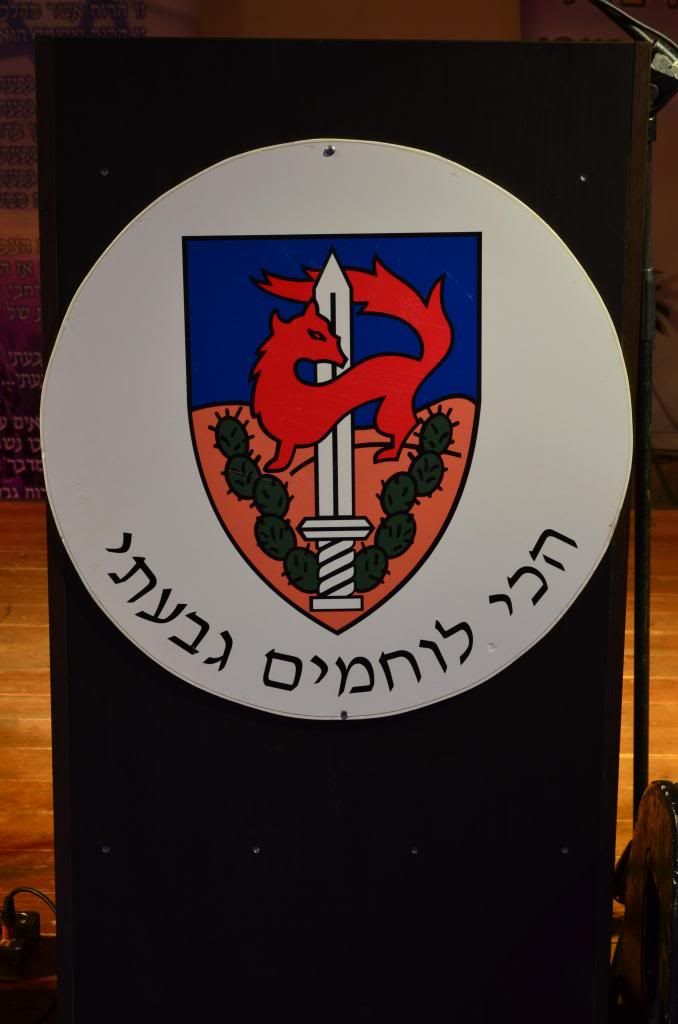 Dr. Vineyard with a Givatti Officer and a great friend!
A boy's choir that sang for the Givatti Families!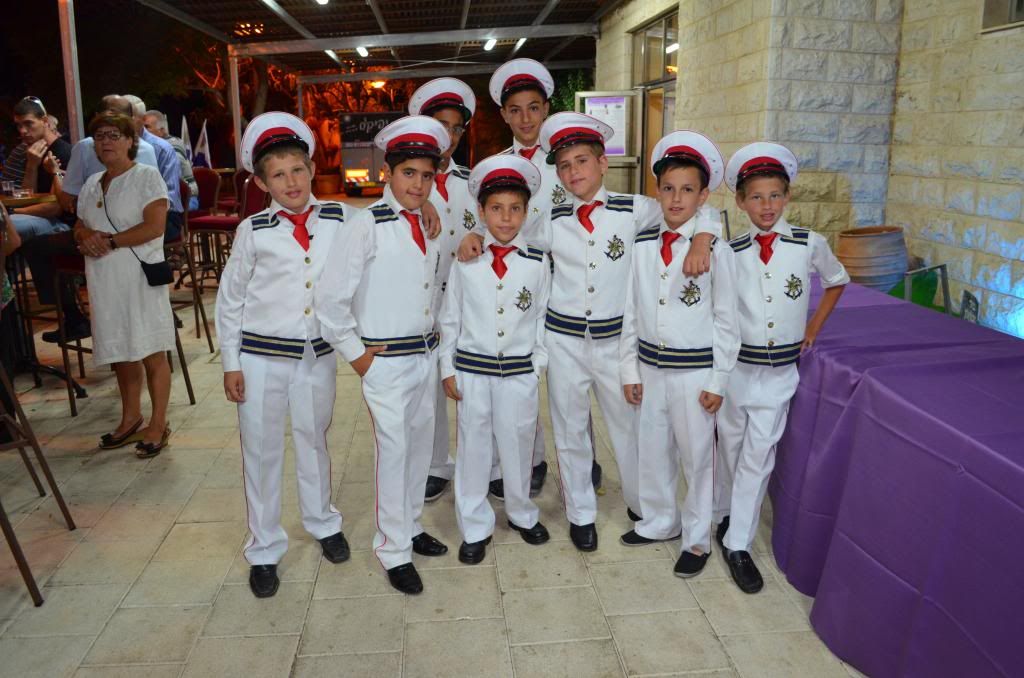 Some Givatti Officers getting ready to enjoy a great meal!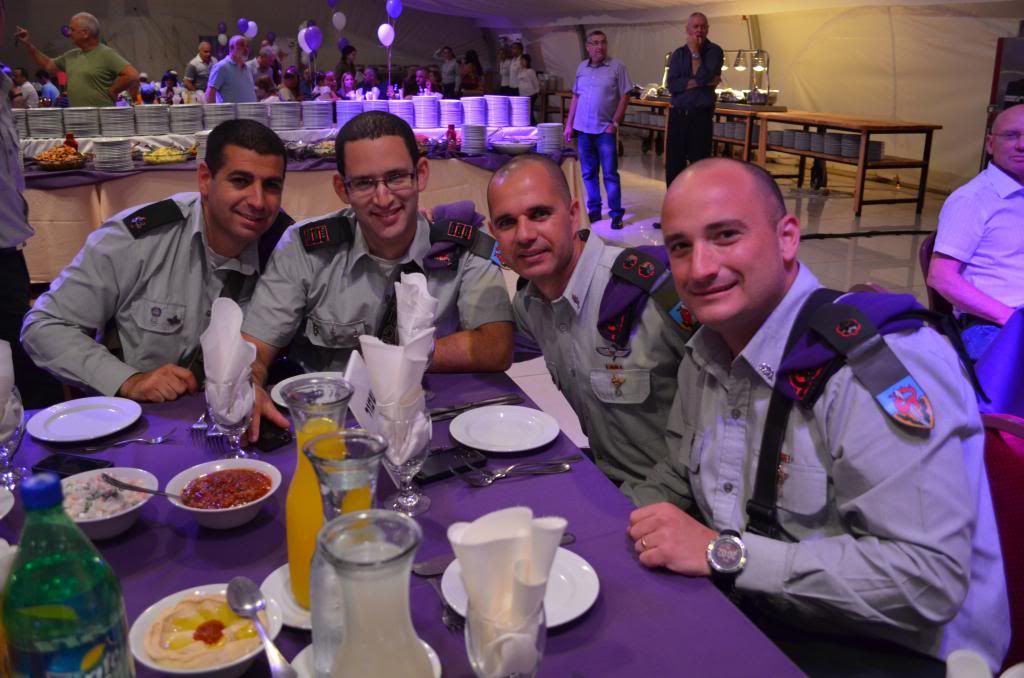 Dr. Vineyard with a family that lost their son in the War on Terror!
Dr. Vineyard reciving a plaque of appreciation from the Givati Brigade.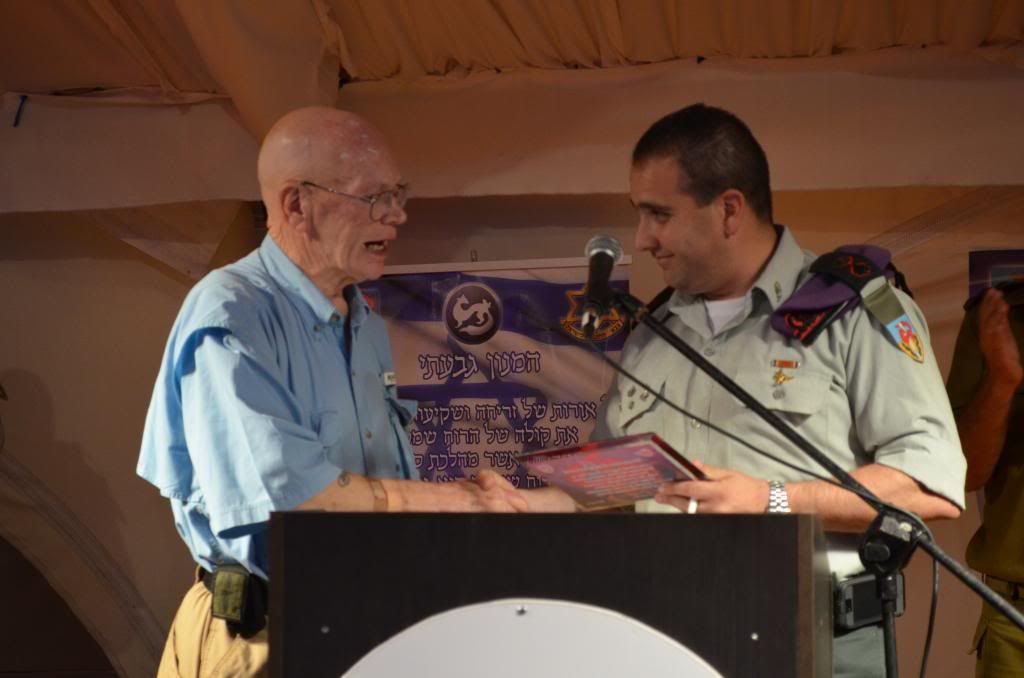 There were over 430 people at the dinner.  It is such a good opportunity to build lasting relationships with these families that have lost so much!
We had some great food provided by the able staff at the hotel!
Jim Post, David Sloan, Dr. Vineyard, Paul Vineyard, Adrian Van Manen and myself in front of the Givati flags!
Jim Post with some Giviati soldiers.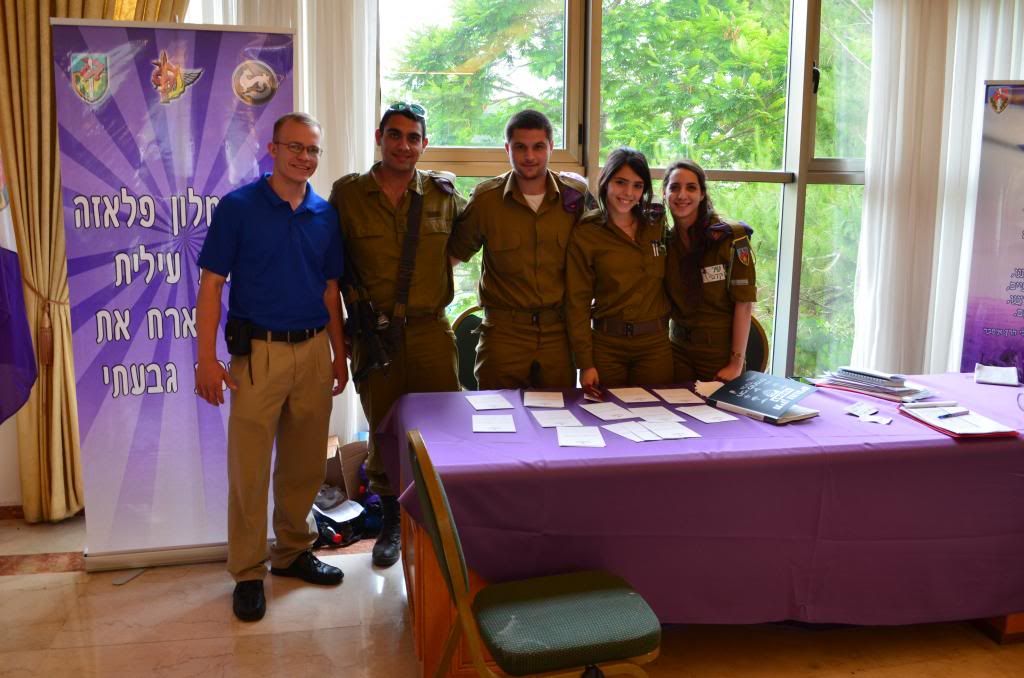 The Jordan River!
i
David Sloan, Adrian Van Manen, Jim Post and myself at the Jordan River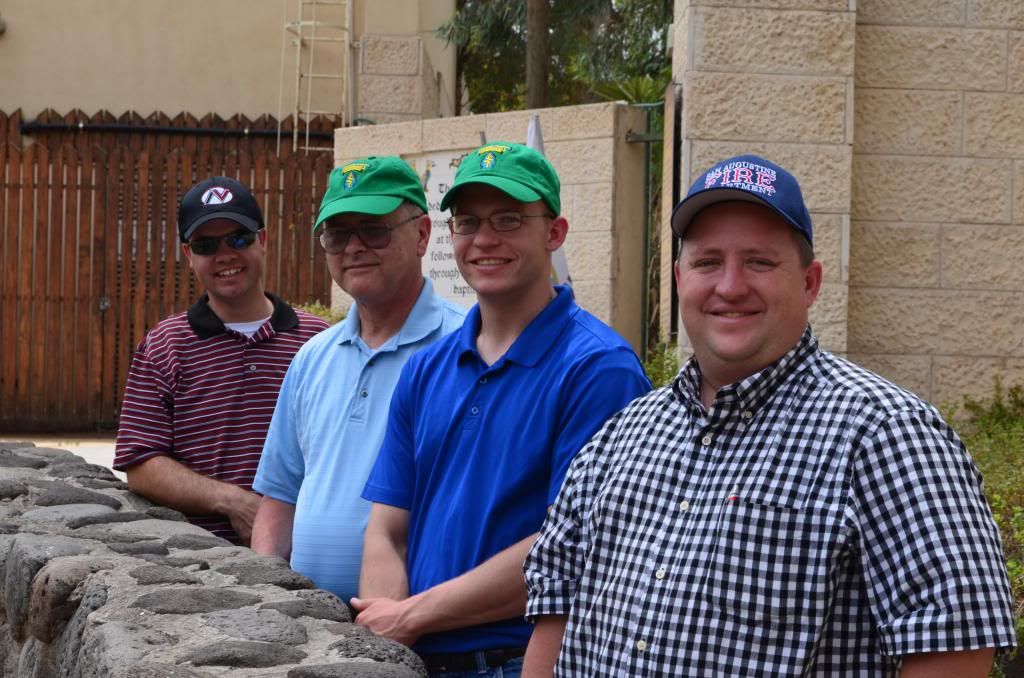 A Hebrew cemetery near the Sea of Galalee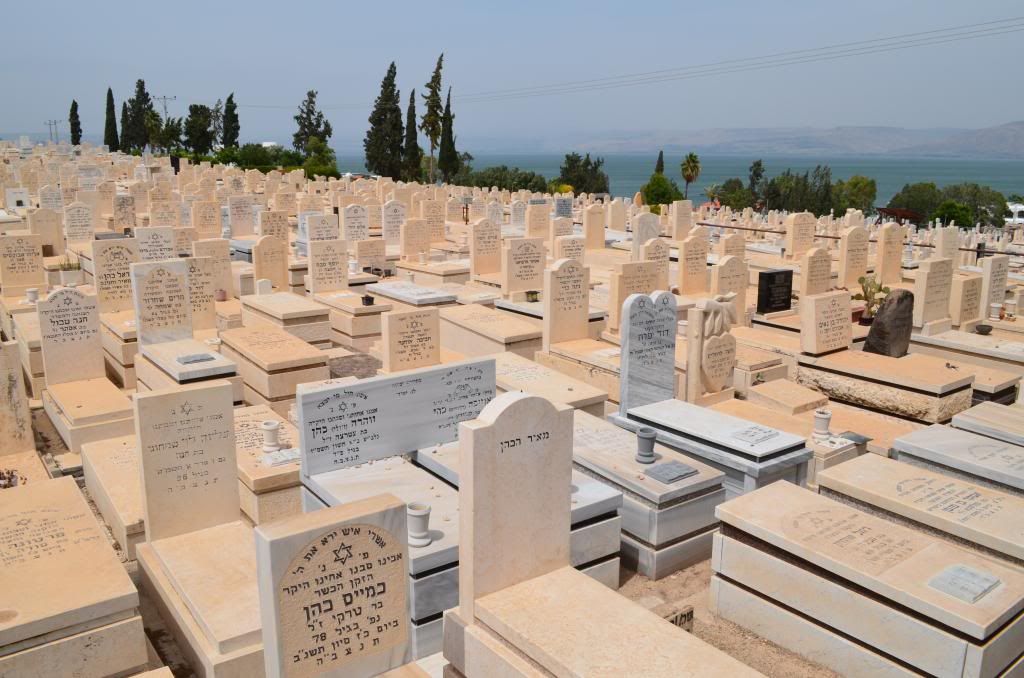 An olive press in the city of Capernaum (The home town of Peter)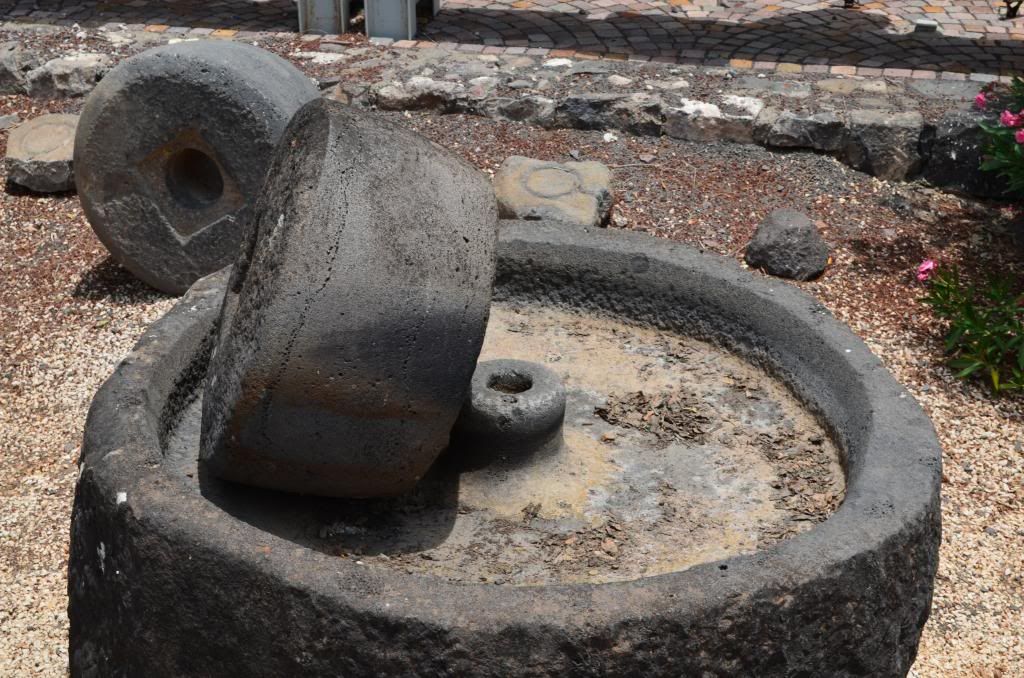 The Synagogue in Capernaum where Jesus surly went to read the scriptures on the Sabbath day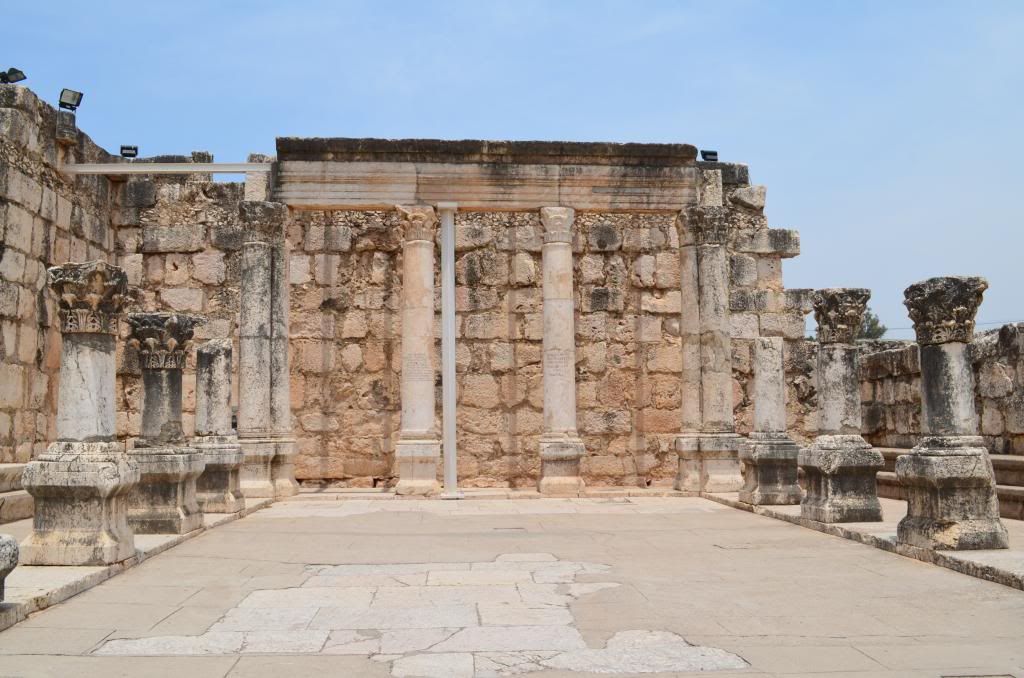 The Sea of Galilee
The Jesus Boat Museum.  This boat was found sunken in the mud in a drought year on the Sea of Galilee.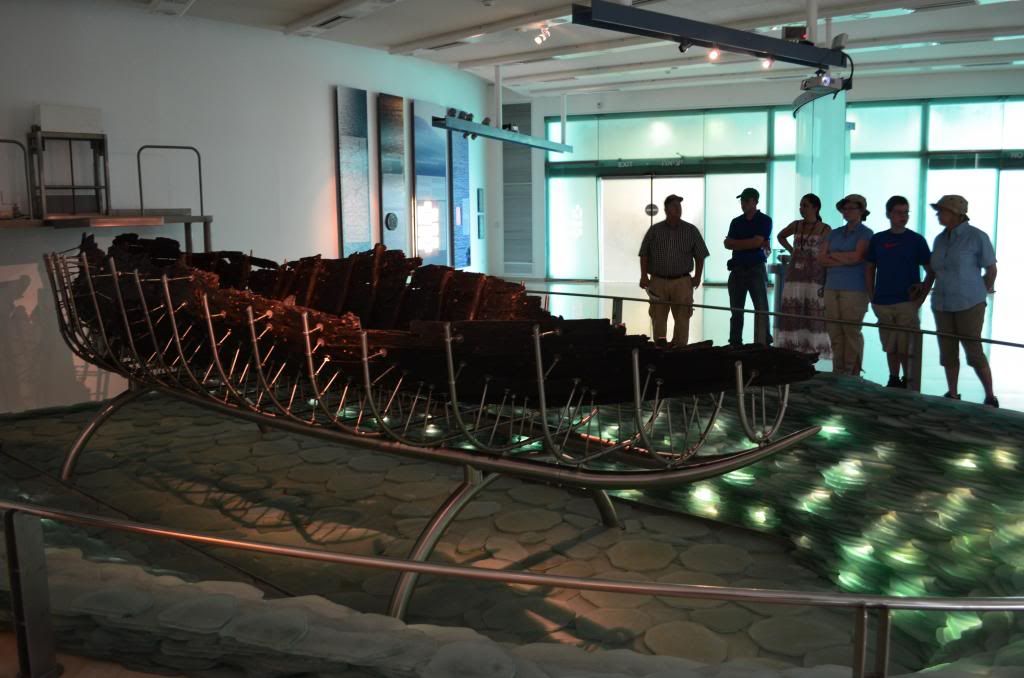 The Sea of Galilee
An Israeli flag flying over the city of Tiberius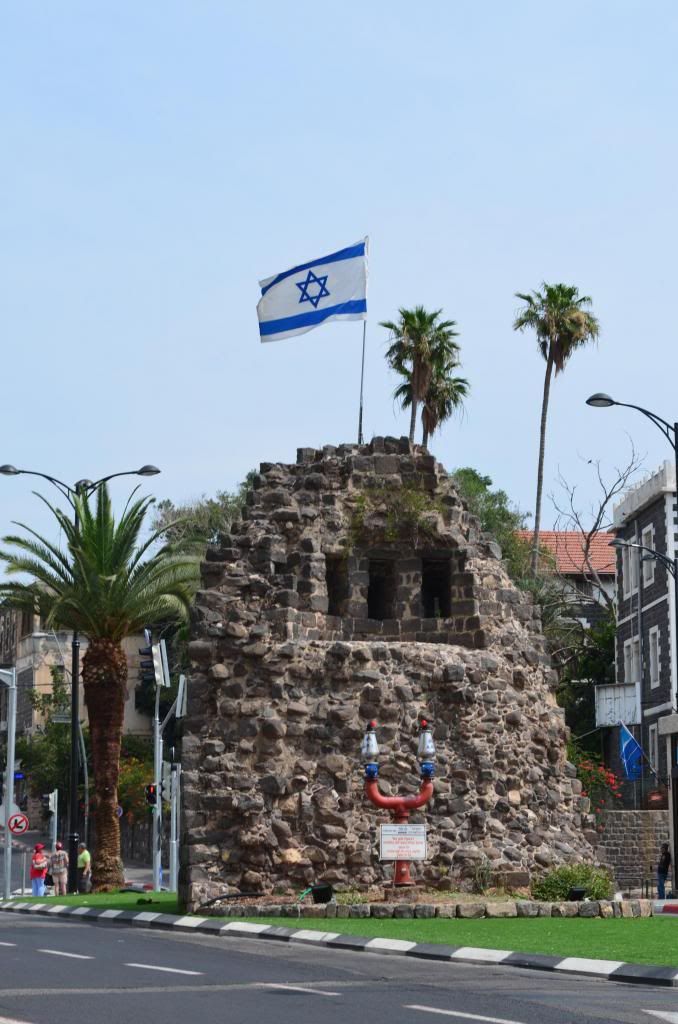 A nice mural depicting life in Tiberius over many centuries
This hotel was the hospital started by Horatio Spafford's daughter.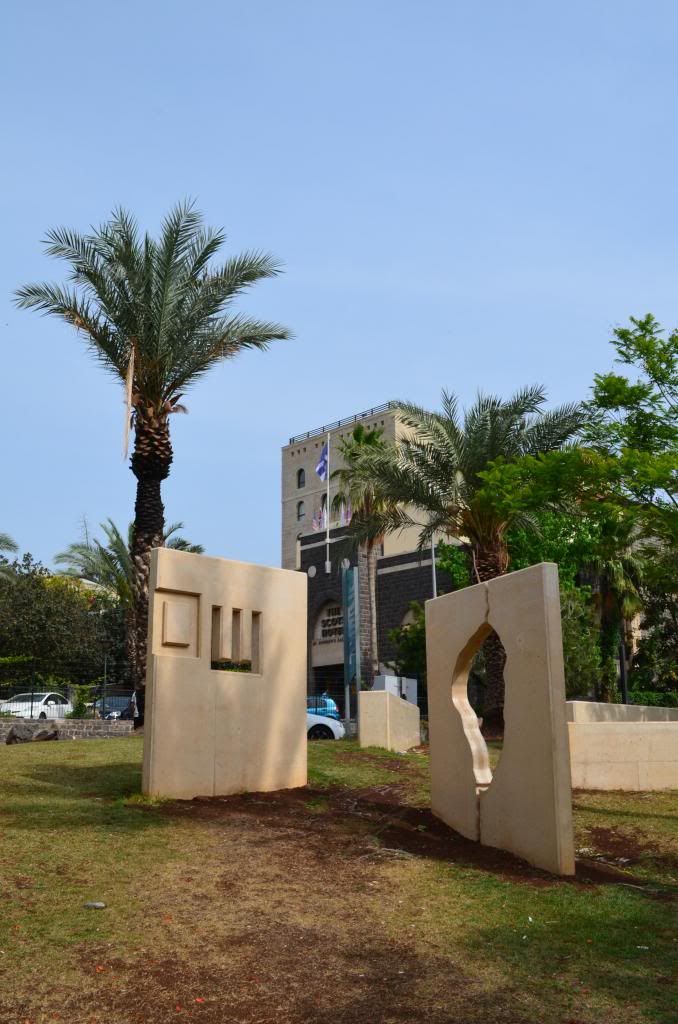 A neat piece of art in Tiberius.
An aqueduct
This is me with Adrian Van Manen, David Sloan and Paul Vineyard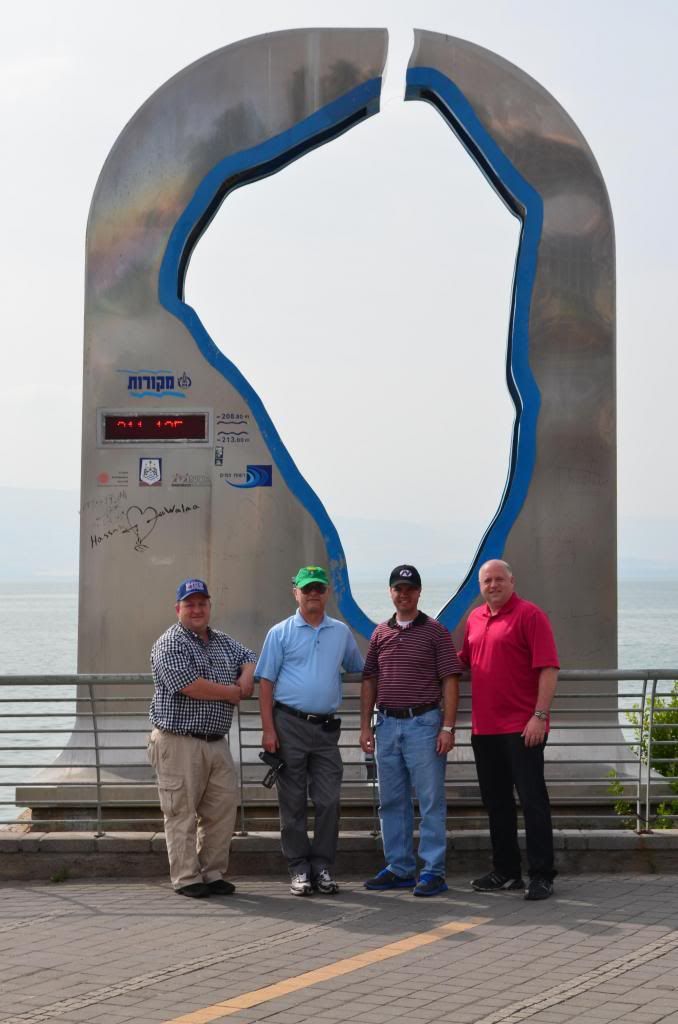 Jimmy Post, David Sloan, me and Adrian Van Manen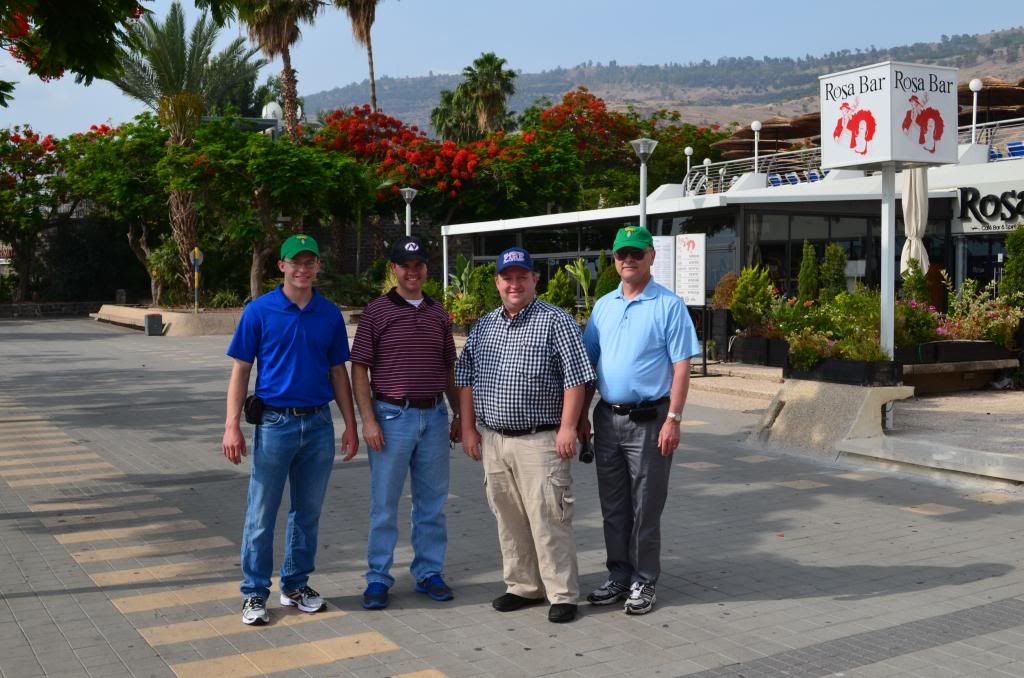 Israeli flag in Tiberius
The City of Tiberius
A lighthouse on the Mediterranean Sea near the city of Jopa!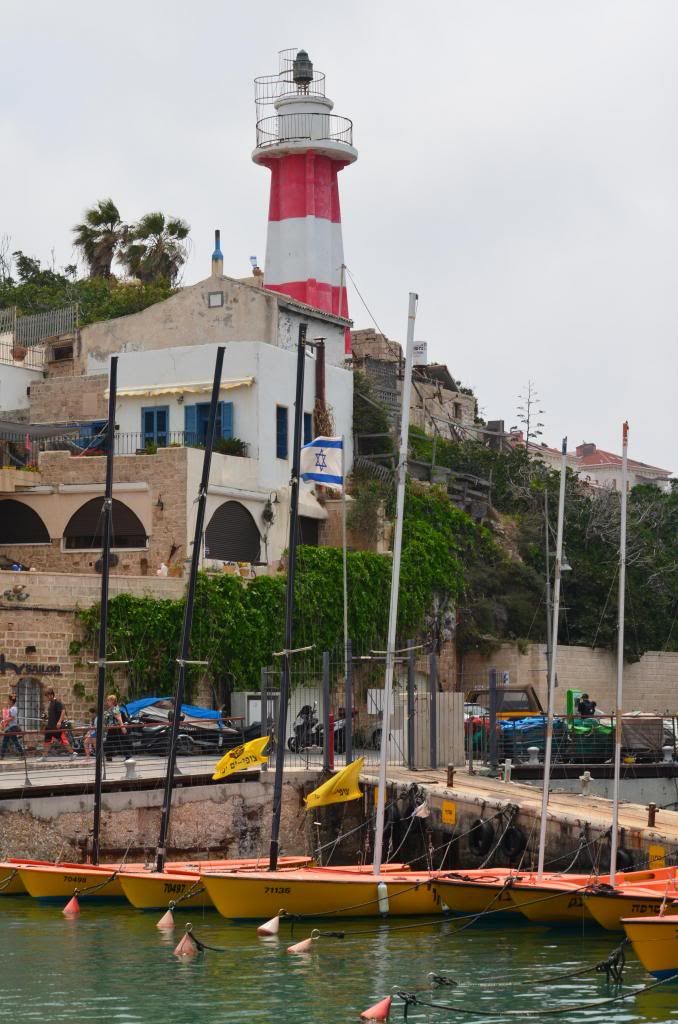 Tel Aviv, Israel