Once again it has been a busy day!  We have been doing more sight seeing that I have ever done.  I am glad I get to experience this trip with my father-in-law!
Today we went into the Damascus Gate and then walked up the Via Dolarosa to the Church of the Holy Sepulcher.  In the 3rd century Helena had a vision and said that this was the place of the Crucifixion and burial of our Lord.  Well, we know from the Bible that this could not be the place.  To bad she did not read the story.  When you go to that place you feel oppression and if you were looking for hope, you would have a hard time finding hope in that sad, dark place!
Damascus Gate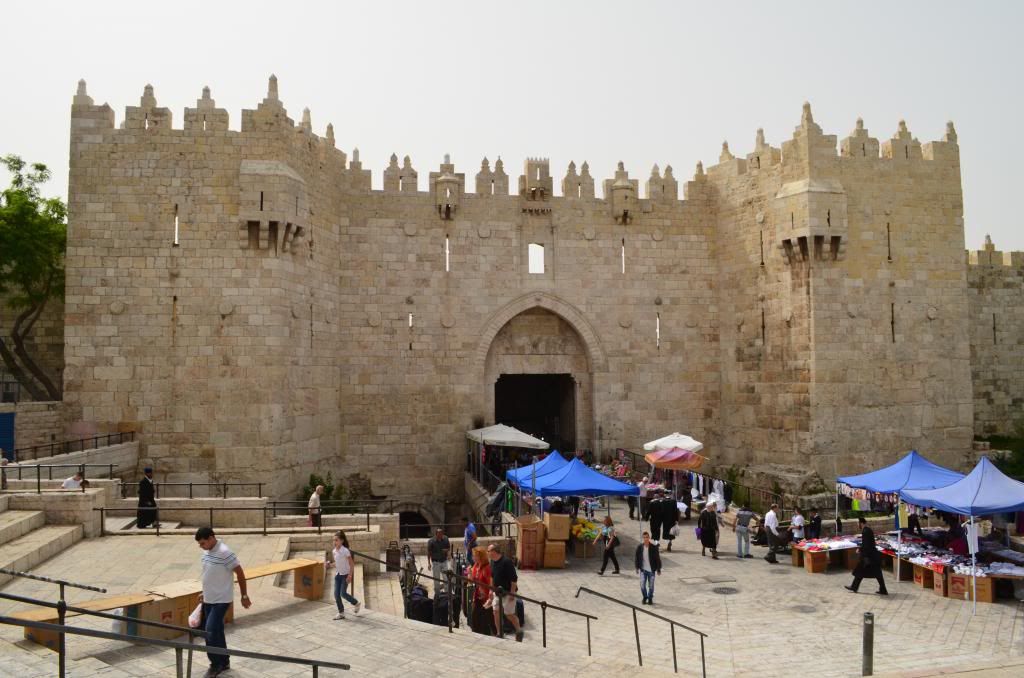 Via Dolorosa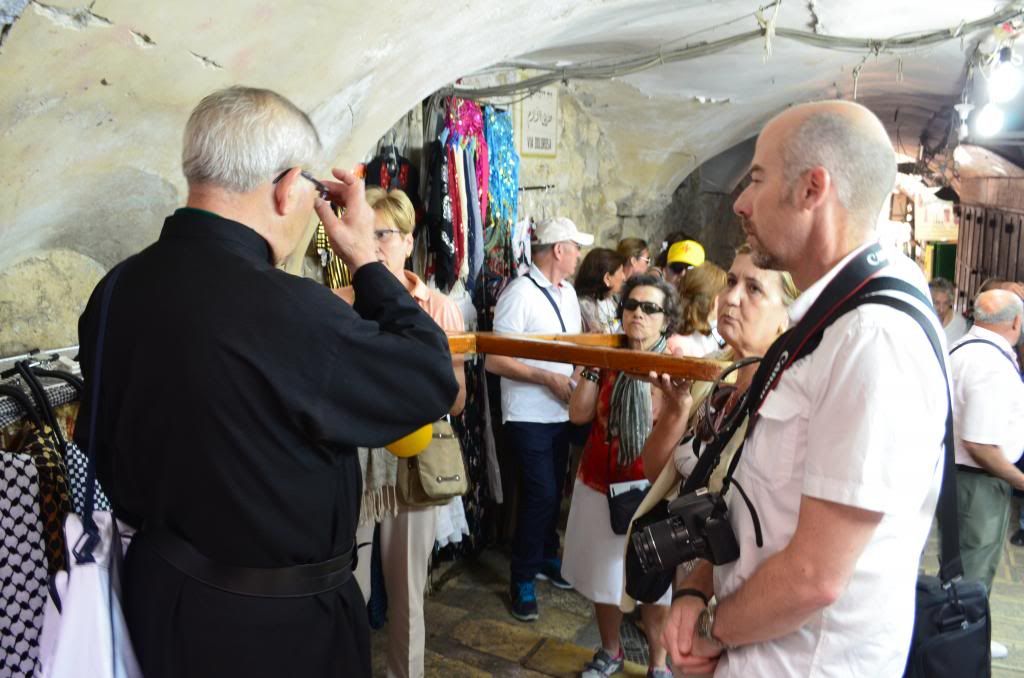 Church of the Holy Sepulcher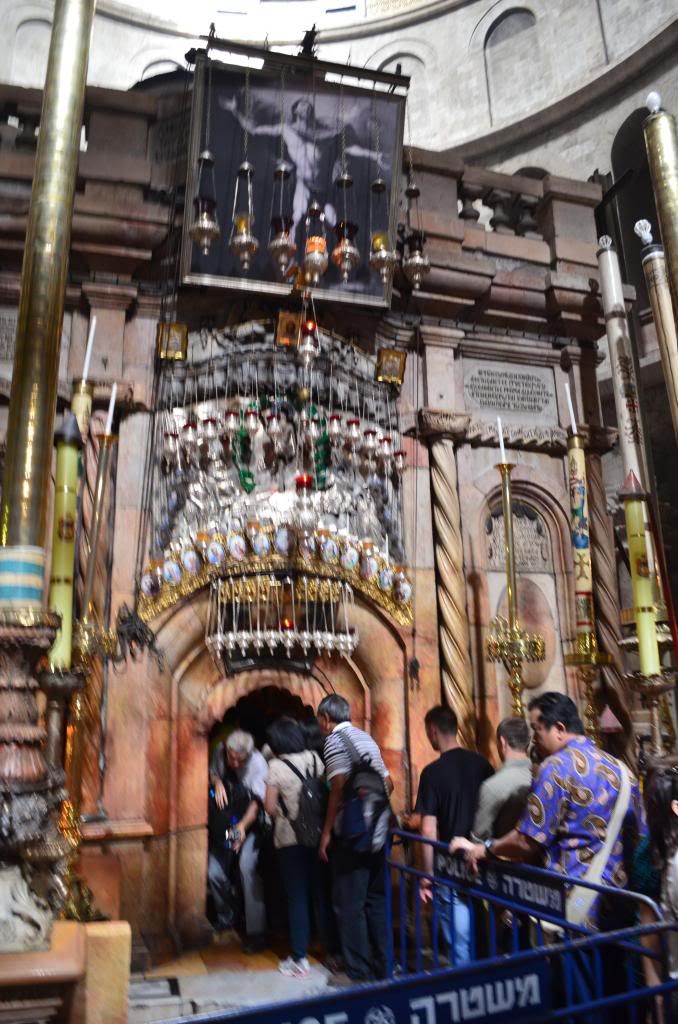 The rock that the Catholics say was the foot of the cross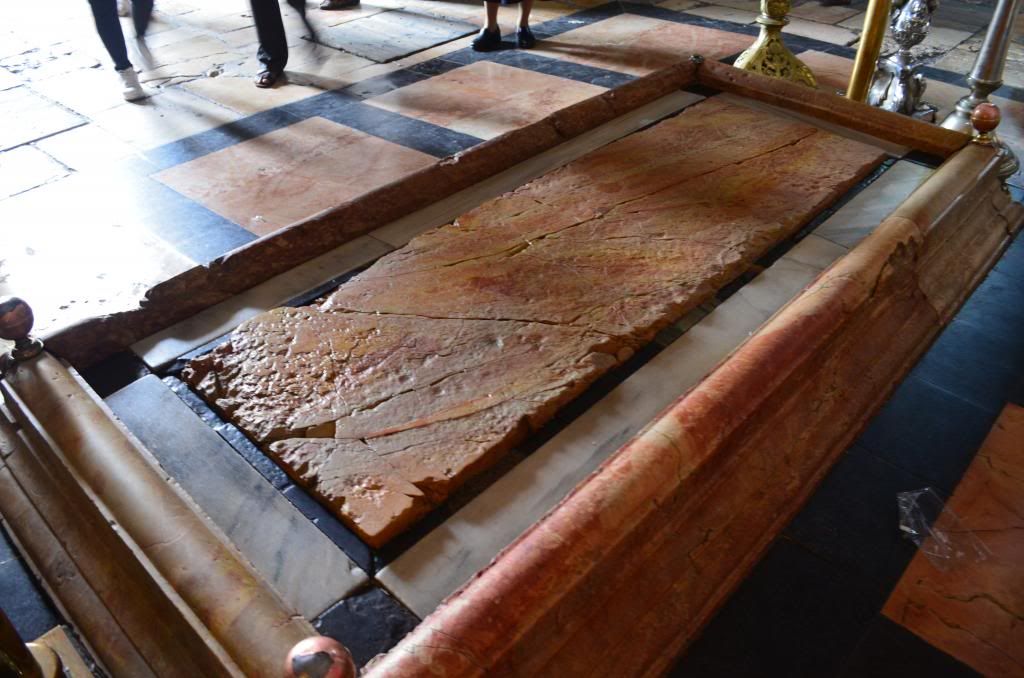 People praying around the rock that was the foot of the cross. Most of them have items that they are "blessing" so that they can go and sell them in their home countries.

We then walked back out the Damascus gate and North a few blocks to the Garden Tomb and the place called Calvary.  What a difference!  The story of the gospel is the main focus of the workers in the Garden Tomb.  They make sure that every person who visits gets a clear presentation of the Gospel!  They will tell you that the actual place is of little importance, but the actual story is the most important thing one can hear!
The Place called Calvary

The Empty Tomb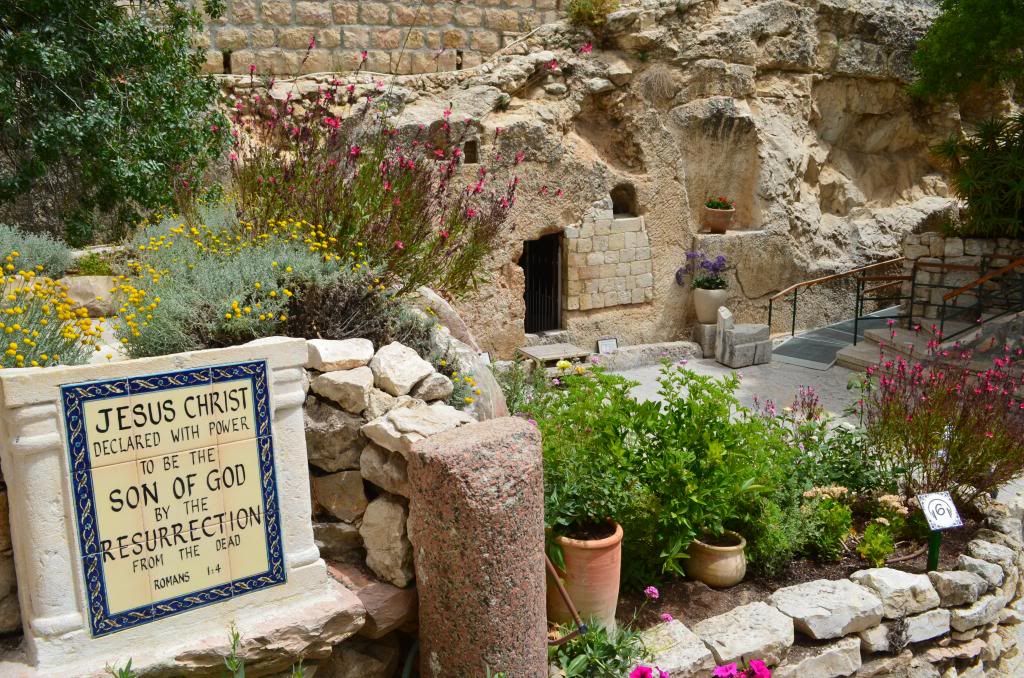 He is Risen!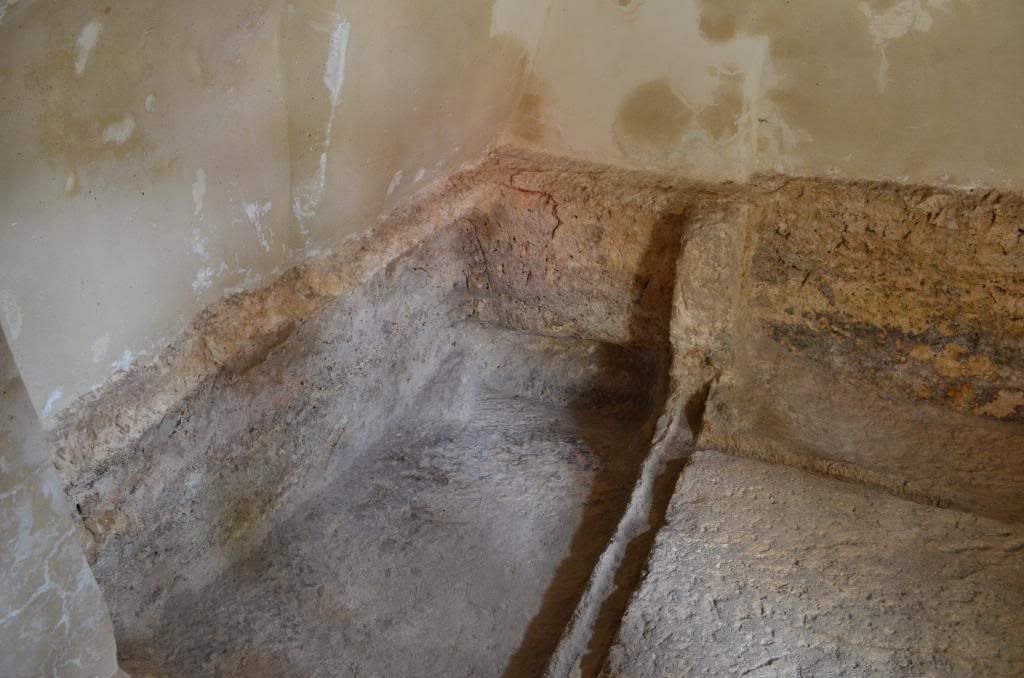 Then we drove back up The Mount of Olives for one final look at the city.  We have learned so much and when we read the Bible now, the stories will be in so much better focus.  When we pray for the peace of Jerusalem, we will see how much we should all be in earnest prayer for that day when the Prince of Peace will come!
We had a good afternoon with a colonel from the IDF.  Several years ago he said that he and his wife had been unable to have children.  He asked Dr. Vineyard if it would be appropriate for a Jew to ask a Christian to pray for them to have children.  Dr. Vineyard said that it would be more than appropriate and he sent out letters asking Christians to pray for this man and his wife to have a boy and then a girl.  Today I got to meet the boy and girl that Christian people prayed down in behalf of this Jewish family.
We are preparing to return to the States tomorrow.  I can't wait to see my sweetheart as well as Gilbert, Danny, and Bonnie!
Have a great day!
Joe Consford
P.S.
The next update will be from the States!